This weekend our family took our first trip to our sponsoring church in La Grange, Texas. We are always so grateful for the way the Lord works to provide for us, and the connection with the La Grange church is just another example in a long list of such graces.
Earlier this year, as Sara and I were looking into whether a return to Japan would be possible, we first needed to see if we could secure a sponsoring congregation. Legally this is necessary to get the work visas we will need, but it's also important for us on a spiritual level as well as for financial organization in the United States. As we began that search, our expectations quickly ran into obstacles. We weren't sure if we would find a sponsor, and thought these obstacles may signal the end of the journey back to Japan. In fact, it was only our expectations that were ending. God was providing something wonderful for us and for this work beyond our expectations or design.
Despite the fact that the La Grange church had never met us, they opened the door to partnering with us. Only a few months earlier God had provided a connection with Scott Elliot, the minister at La Grange. Though we never would have guessed it at the time, it was that connection which would ultimately lead to this partnership. In other words, from start to finish the partnership with La Grange has not been by our cleverness or design, but completely by God's provision. What a blessing to experience such provision!
For all of these reasons, we were excited to meet everyone this weekend. Having never met face-to-face, we weren't sure what to expect, though we were optimistic. In fact, it was even better than we could have expected! Everyone at La Grange has been kind and generous to us. It was such a blessing to see so many people personally interested in the work. Many people asked about Japan and how they could be involved. They asked what they could do for us while we are in Japan. Both the leadership and members have shown a genuine investment already. We are so grateful! That kind of partnership is a gift of God that we do not take lightly.
We arrived on Friday night, and a family at the congregation graciously let us take over their beautiful house while we were in town. As a family of five, that's a wonderful gift. Most of Saturday we spent with Scott and his family. They took us to Austin, where we visited the Capitol Building and ate some delicious food. That evening we got together with the leadership of the congregation for a meal and fellowship. Even that evening it was already clear how blessed we had been to partner with La Grange.
The next day that blessing became even clearer. During the normal Sunday morning Bible class period, Scott did a kind of interview with Leslie about Japan and our planned work. During the worship hour, Leslie gave a presentation about the planned work, along with a devotional thought to encourage the congregation. After worship so many people talked to us and encouraged us. Some teens even asked about working in Japan in the future! How wonderful! On Sunday evening we enjoyed a fellowship meal together with many different people. Again, so many asked questions and wanted to know what they could do to encourage us.
This first weekend with the church in La Grange was a great blessing, and we are so grateful for everything they have already done for us. We are thankful God has provided for us such a loving congregation to partner with. As we have spent this weekend together, the words of Paul in Philippians 4:17 have become even clearer – "not that I seek the gift, but I seek the fruit that increases to your credit." As we return to Japan and continue in this work, it is wonderful to have a sponsoring church that inspires us to work all the more so we can provide spiritual blessings in return.
Below is a gallery of images from the weekend. We hope you'll enjoy them!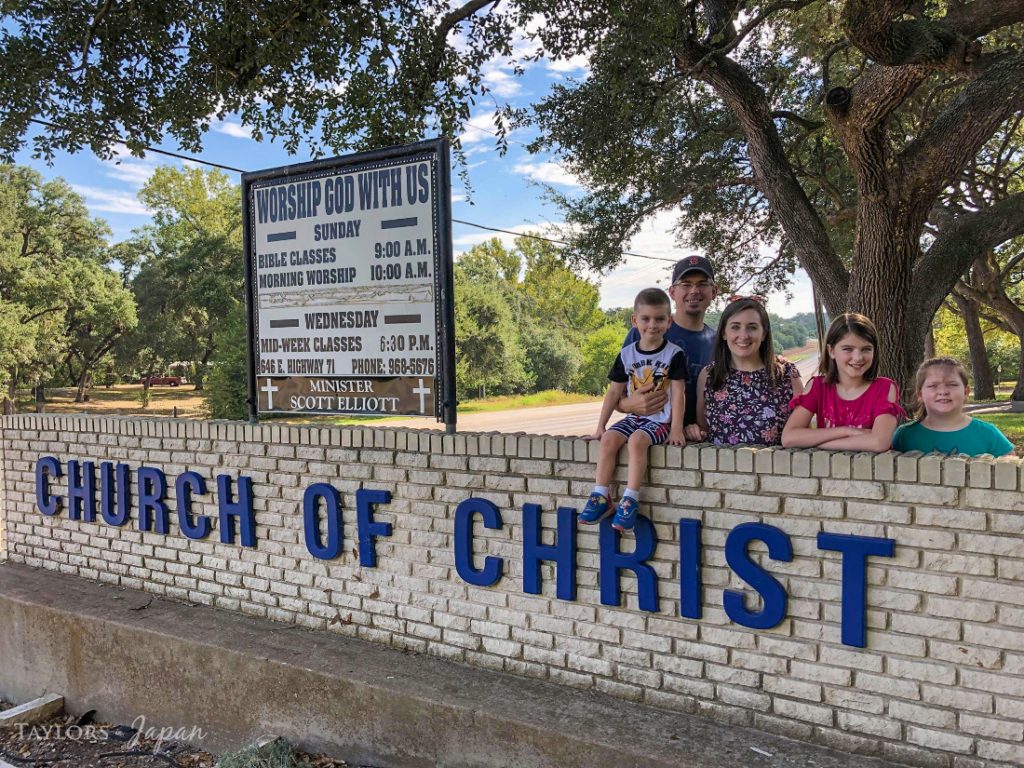 Our family in front of the church building sign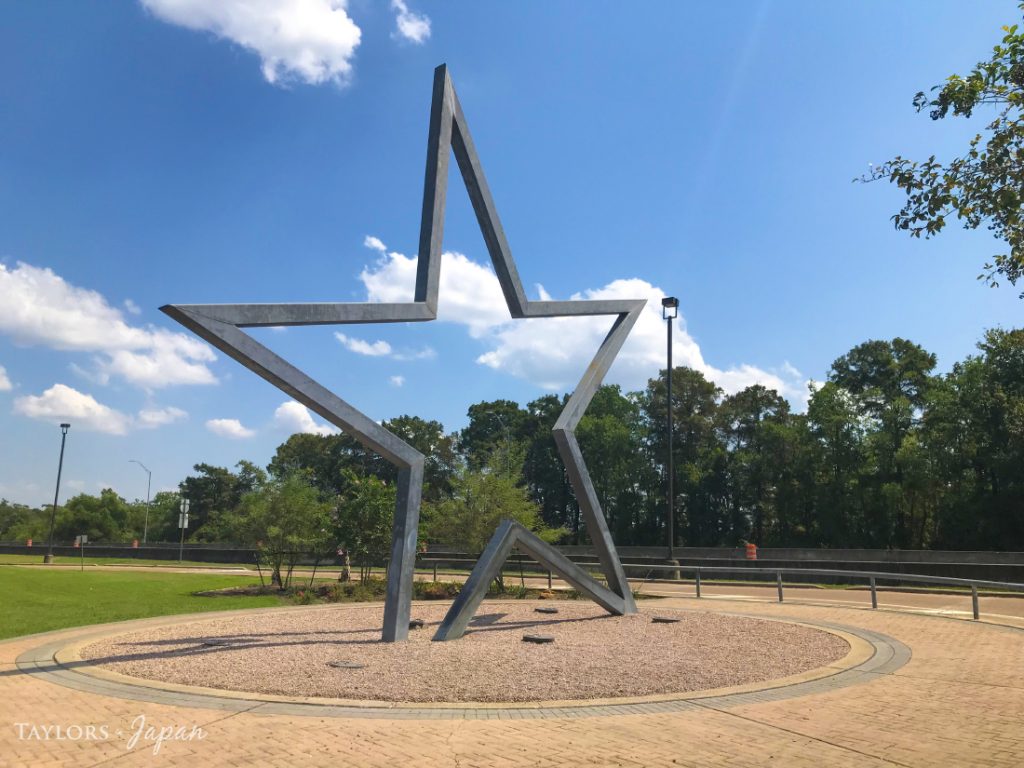 Coming into the Lone Star State!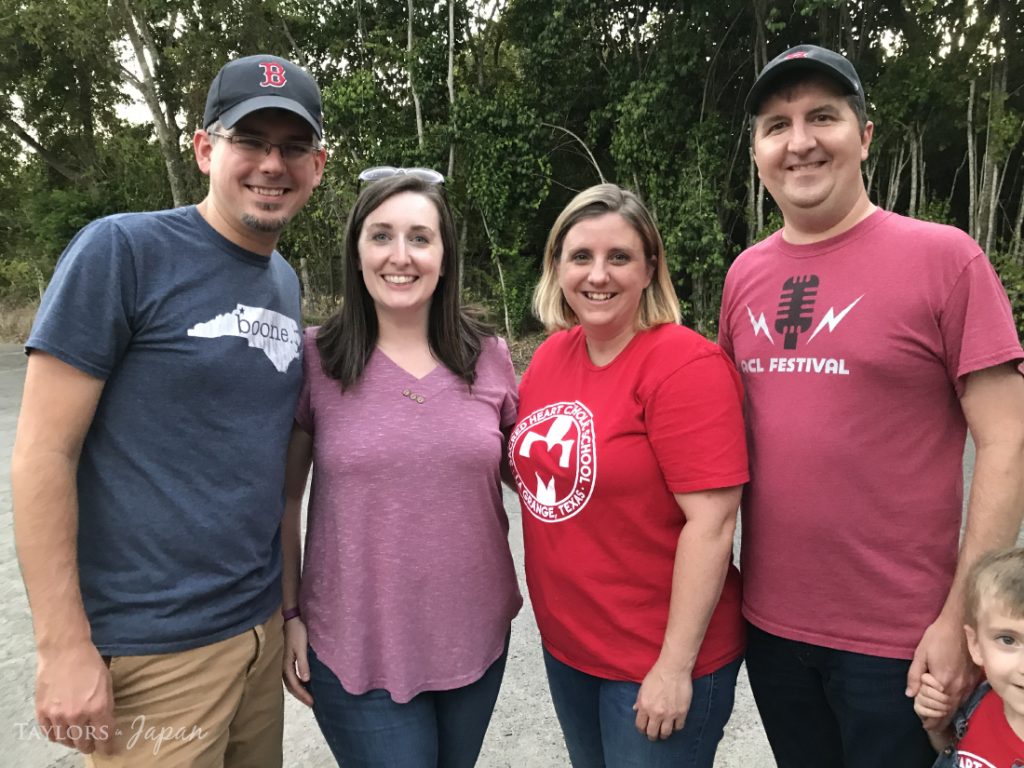 Sara and Leslie with Scott and Laura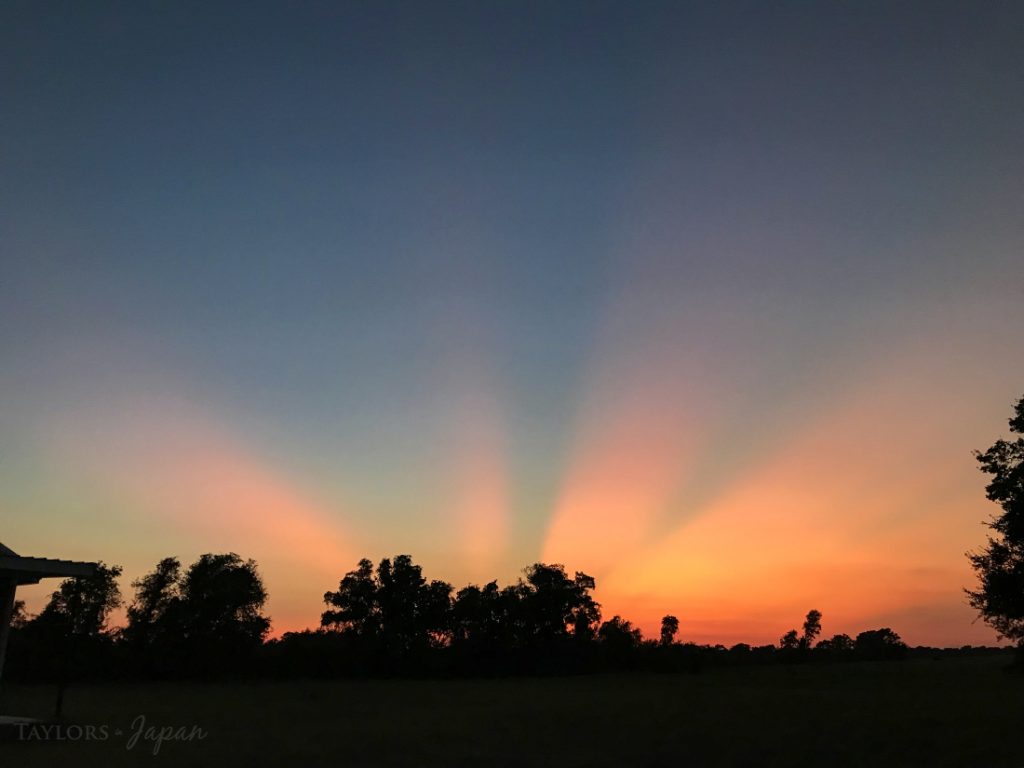 A beautiful Texas sunset
The front of the La Grange church building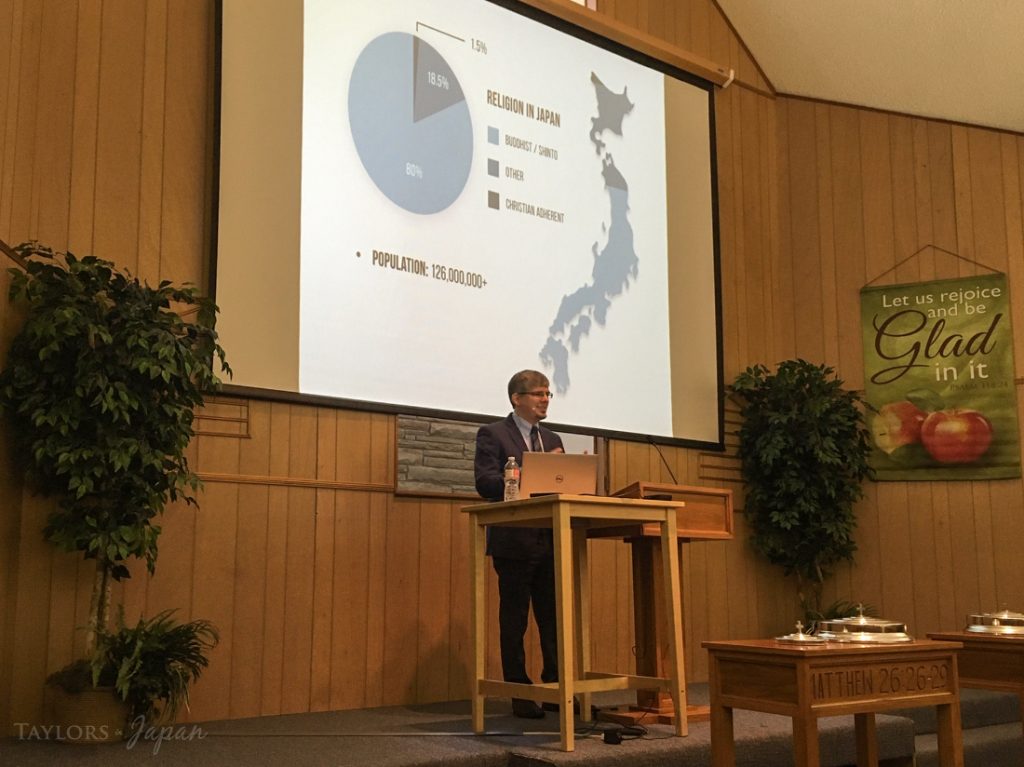 Leslie speaking at La Grange about our upcoming work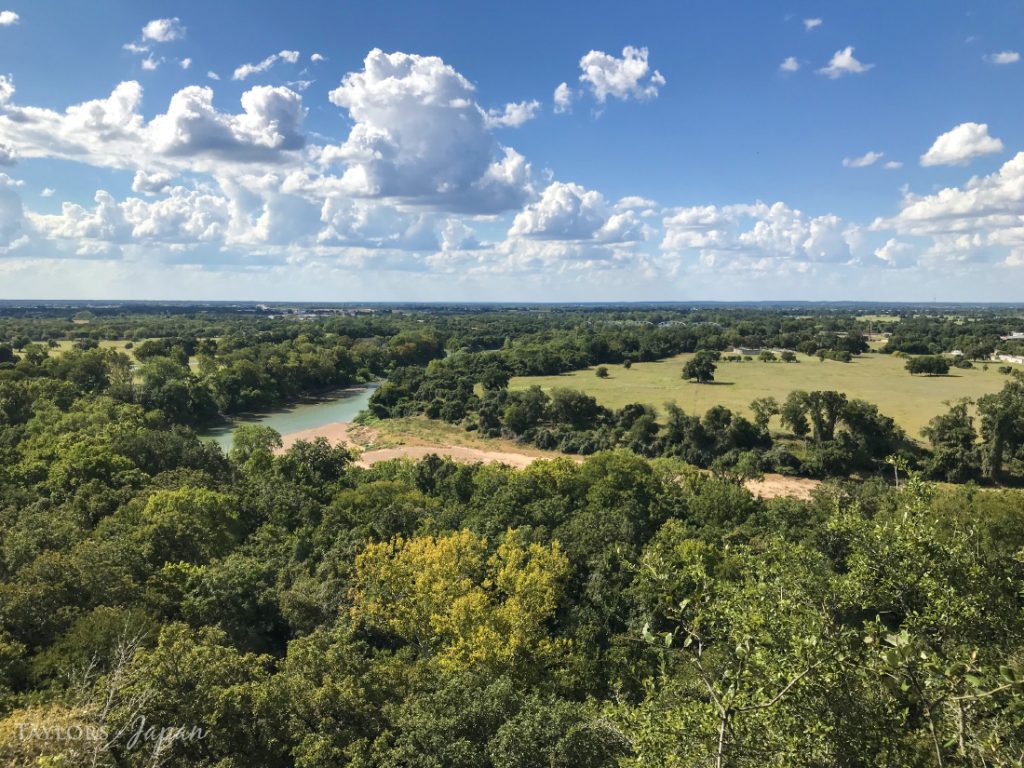 Looking out over La Grange, Texas
The Senate hall in the Texas Capitol building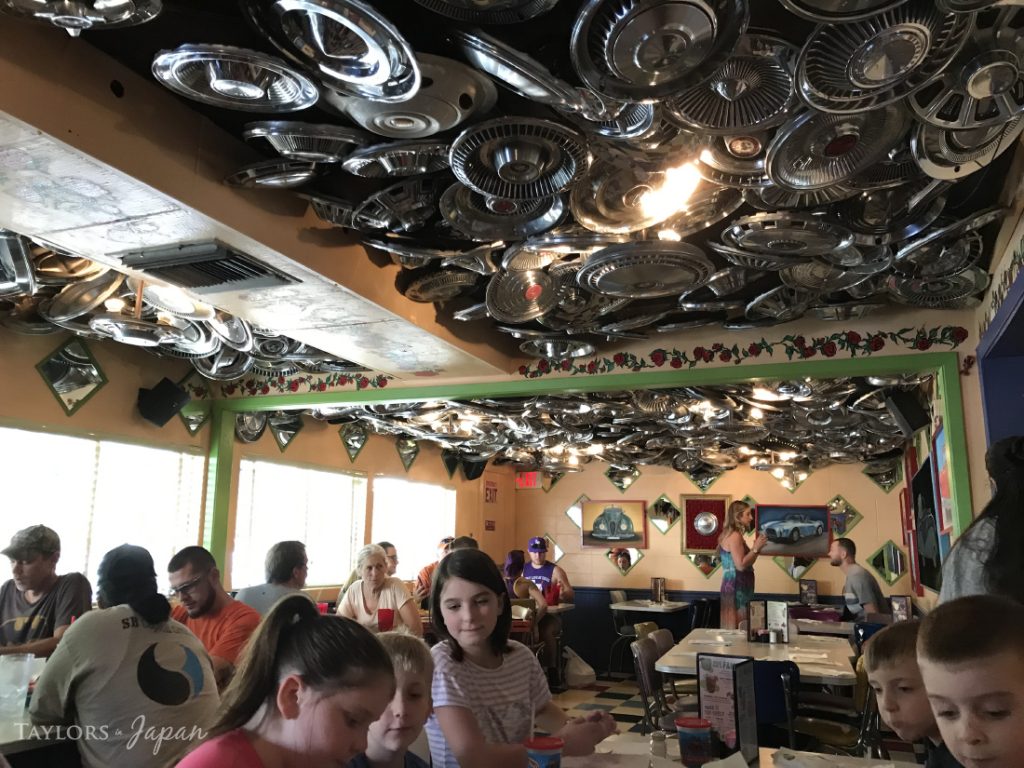 Inside Chuy's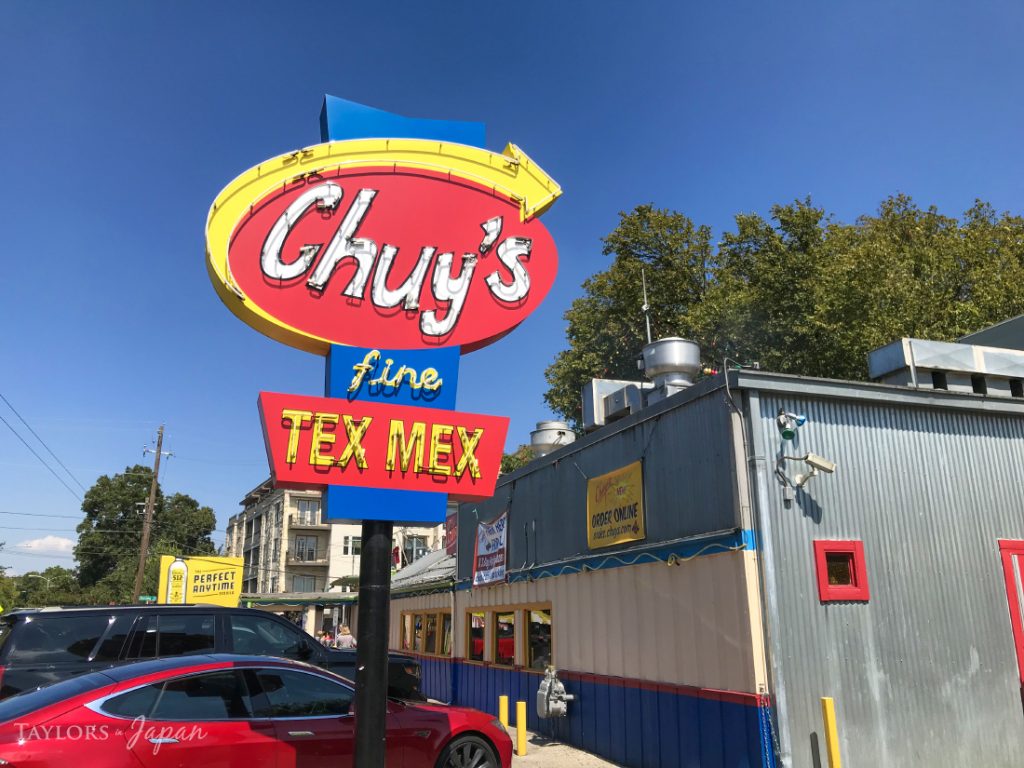 Chuy's - a delicious tex-mex restaurant in Austin