Today, Boston graduated from kindergarten!
While his kindergarten career didn't look at all like we had hoped it would look, we are so thankful for the almost-three months he has been able to spend getting acquainted and comfortable with the Japanese culture. Kindergarten teachers are something special, and especially at a Christian kindergarten, we knew he was in good hands as he embarked on this new adventure without us by his side.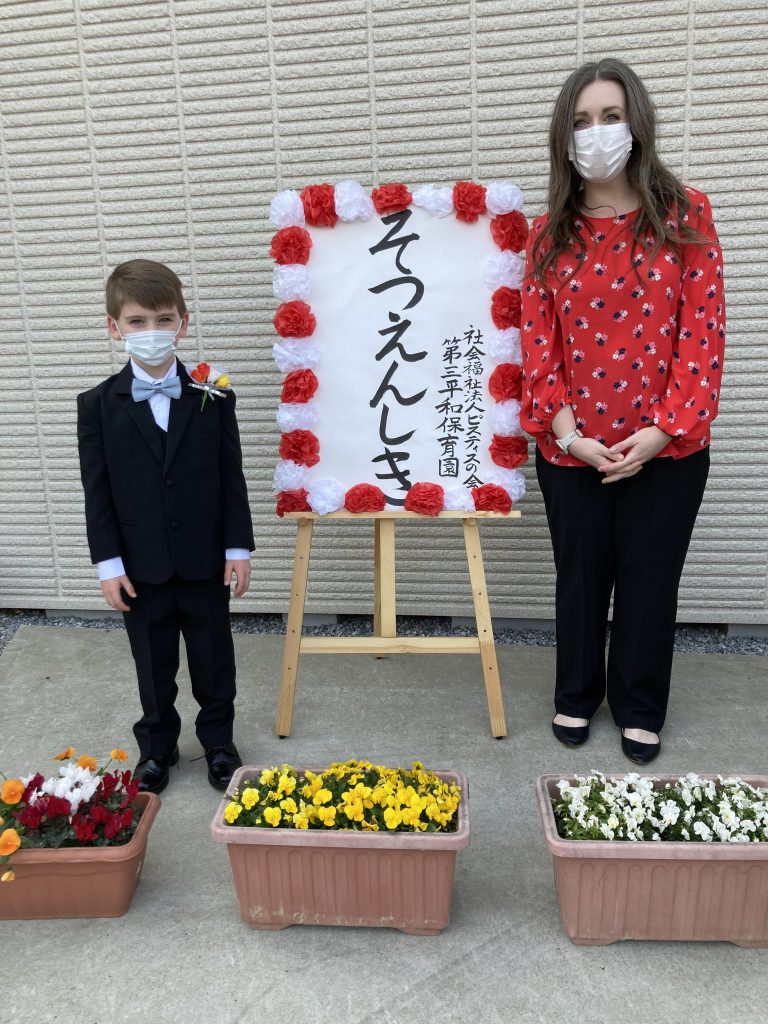 One special aspect of the Christian kindergartens in Japan is that they have a resident-minister of sorts who comes once a week to hold a worship service with all of the kids. Today, he delivered a short message to the kids as a part of their graduation.
He told them that this kindergarten has become another home for them, and that it is also God's home. He encouraged them that as they grow up, they should come back to visit often. "When you have good times, come tell your teachers. When you have sad times, come tell your teachers, and they will be sad with you." (I thought of Romans 12:15.)
As he spoke, I was moved to pray that his words would stick with these kids, and that at least one of them would someday come back to receive godly wisdom from their teachers. It touched me so deeply to hear this man try to plant one last seed of God's truth in the kids' hearts, knowing that once they leave the kindergarten, it might be years—even decades—before they hear the name of Jesus again. It is humbling to see the 1% of Japanese people who are Christians, to watch them, a drastic minority, work to share the hope that Christ brings with their own people. It's a reminder that Leslie and I aren't anyone's knights in shining armor; we're just Christians trying to do what we ought to be doing, alongside other Christians who are doing what they ought to be doing.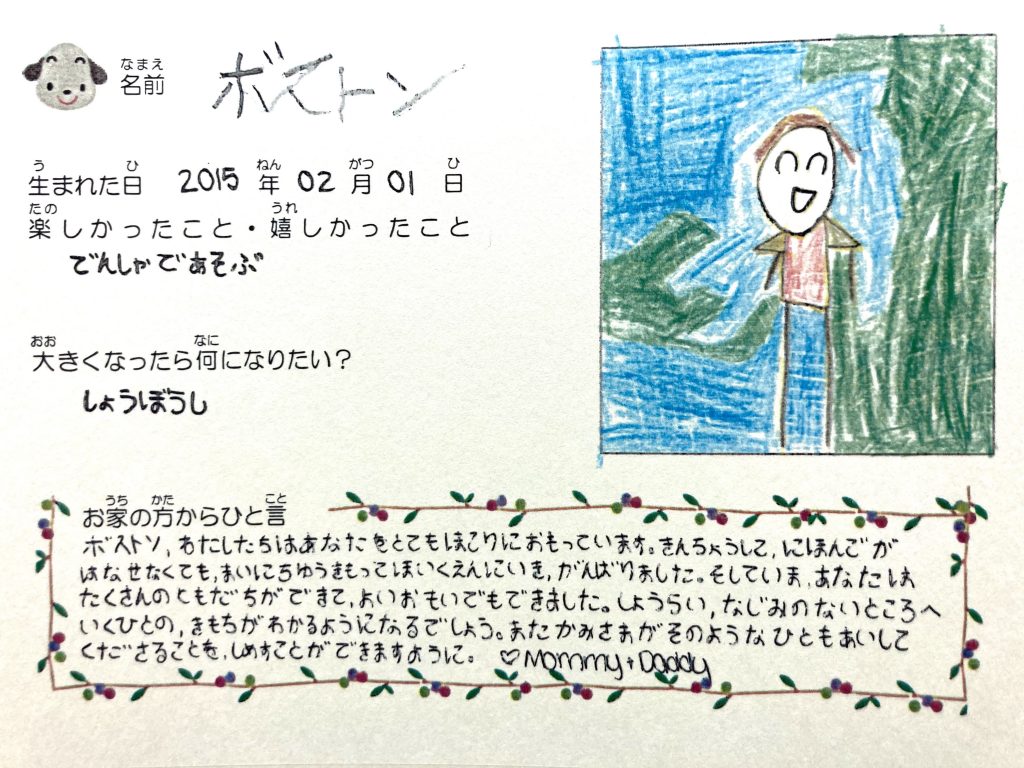 As part of the ceremony, the kids were presented with their very own Bible and a yearbook. Parents were asked to write a message to their kids for the yearbook, so I'll end with what we wrote for Boston:
"Boston, we are so proud of you. Even though you were nervous and you didn't speak Japanese, you bravely went to hoikuen every day and did your best. Now, you have many friends and good memories. Because you have been an outsider, in the future you can understand and show God's love to outsiders."