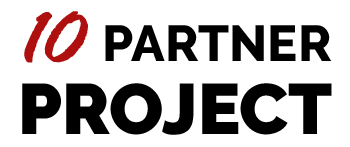 As part of our efforts to return to mission work in Japan, we have launched the Ten Partner Project. The goal of this project is to find ten partners (either individuals or churches) who will support this work for $200/month or more. If we received that level of support across just ten partners, we would be able to begin our preparations to return to Japan. If we averaged $300/month, we would nearly meet our sustainable budget goal!
On this page, you will find a wealth of information about our family and our work, along with information on how you can partner with us. Thank you for considering this work!
Where We Are Going
Our family will be working in Japan with the Matsudo Church of Christ, where we worked from 2012-2017. Matsudo is part of the Greater Tokyo Area, and boasts a population of nearly 500,000 itself, so there is much Kingdom work to be done in the city. The Matsudo congregation is small, but has existed for over 50 years. However, the average age of the church has steadily increased. They currently have no minister, and the church will likely disappear within a generation unless something changes.
We're told in scripture that the nations of earth will bring their "glory and honor" into God's holy city (Rev. 21:22-27), and it is our heart's desire to see many Japanese people taking part in that promise. We have a vision of following Christ's Great Commission, making disciples and helping them grow in their walk with God. We envision the Matsudo church filled with dedicated disciples using their individual gifts to serve each other and to have an impact for the cause of Christ in the community. We envision bringing our own talents to the local work and the broader kingdom work across the country. Our vision is to do all of this using both tried-and-true methods, while also using modern tools and our unique gifts to serve the kingdom in Japan.
Frequently Asked Questions
Sign Up For Our Newsletter
Ready to partner with us? In order to join our mission, please fill out the form below. This information will be sent directly to us, and forwarded immediately to our sponsoring church. Thank you so much! We are excited to partner with you and to get to work, producing fruit that is credited to you for your partnership (Phil. 4:17).